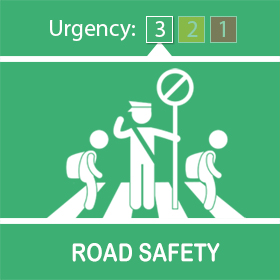 Dog Safety In Your Vehicle
---
The safest way a dog to ride in the car is secured in a crate or with a dog seat belt and harness Combination.
No matter the method you use, your dog shouldn't sit in the front seat under any circumstances.
Securing them in the cargo area or back seat behind a front seat is safer.
Weather its a trip to the vets or a visit to the beach, most owners will take their dog in the car at some stage.
It's almost goes without saying, however that cars can be dangerous for dogs if care and common sense are not applied.
Remember also that the Highway Code states motorists need to ensure dogs are " suitably restrained " while travelling in the car.